Our vineyards expand across the area of San Esteban de Gormaz, which is linked to the wine-making history. A high plateau is flanked by the Central and Iberian Systems and the emerging Duero river flows through it, drawing groves around the water with osiers, poplar and alder trees. On the sandstone and clay soils over limestone, vineyards and crops live together with sporadic holm oaks. The river separates red lands in the north and other yellowish and sandstone lands in the south. The continental climate reigns in all of them, with eternal winters and great thermal amplitude, slightly softened by the Mediterranean influence.
All these peculiarities have a strong influence on our wines. The variety tinto fino (as tempranillo is known in Soria) and albillo mayor are present in this area and they are the result of adapting these varieties to the terroir in Soria for hundreds of years. This is where it all begins.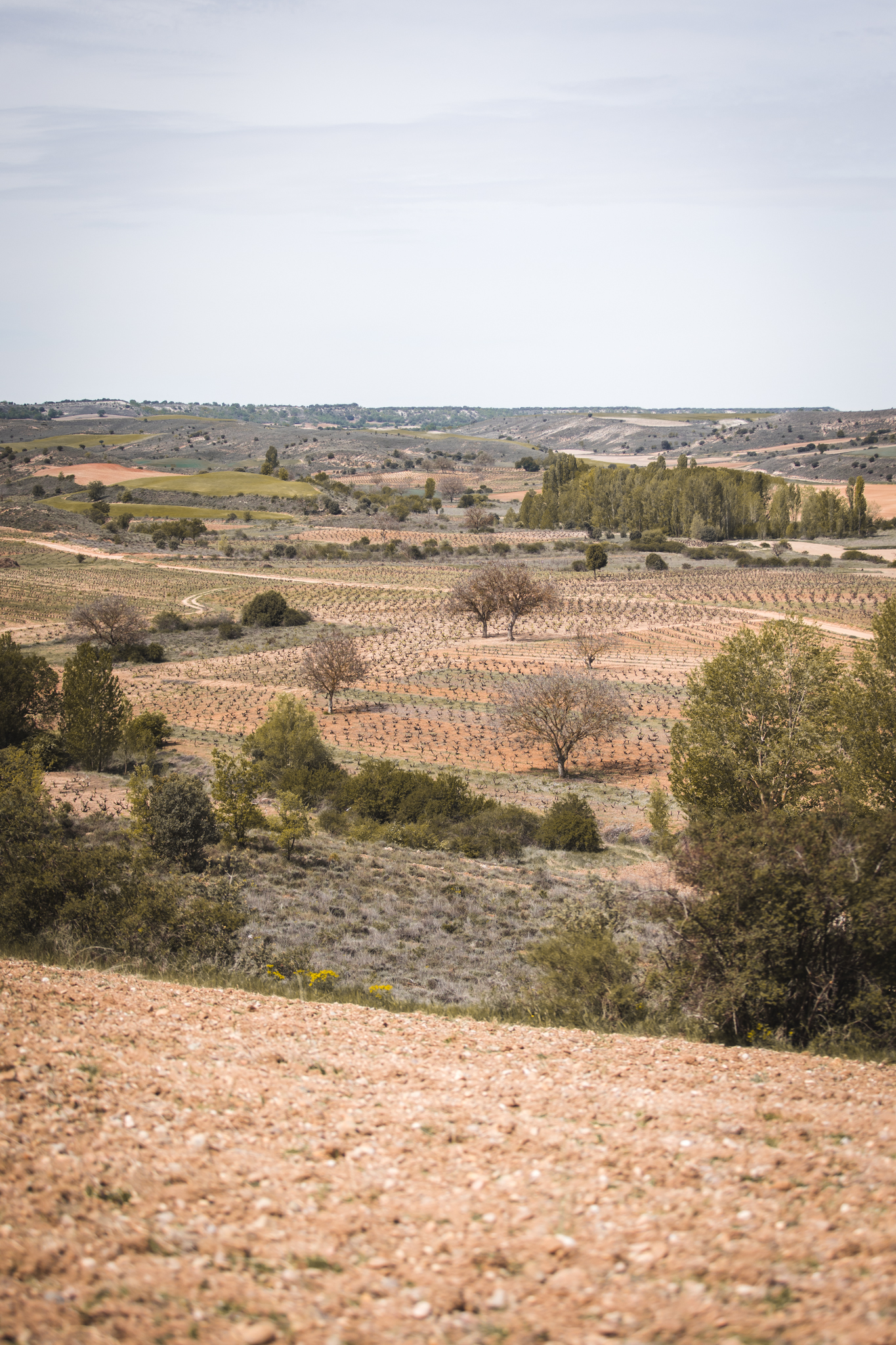 The legacy of a unique terroir and its old vines
The villages around San Esteban de Gormaz possess native vines that survived the Phylloxera plague, which devastated European vineyards at the end of the 19th century. Today, we find hundred-year-old vines as well as younger vines, which are several decades old. They cover small, (and sometimes very small) plots which spread over 15 villages. A total of 110 hectares of tempranillo, albillo and grenache, with organic cultivation, as they did decades ago, with the dedication and care of those who work their own land.
At Bodegas Antídoto, we are very aware of this significant and unique legacy and our commitment is to produce the extraordinary wines of this terroir, accompanying them along their process, which is based on the accurate work on their 776 plots, with the hands of 50 vine-growers. All of them, together with our team, form this great little family.
The villages around San Esteban de Gormaz possess native vines which survived the Phylloxera plague in the 19th century. Today, it is a hundred-year-old treasure which represents the Ribera of Soria.